NABH is known as National Accreditation Board for Hospitals & Healthcare Providers is a constituent board of Quality Council of India. It's aim to establish and operate accreditation programme for healthcare organizations. NABH has designed an exhaustive healthcare standard for hospitals and healthcare providers. This standard consists of stringent 600 plus objective elements for the hospital to achieve in order to get the NABH accreditation. The NABH standards are documented in 10 chapters which are as follows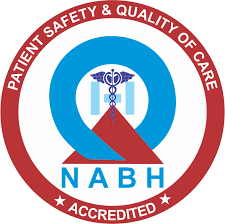 The NABH standards are documented in 10 chapters which are as follows
1. Access, Assessment and Continuity of Care
2. Care of Patients (COP)
3. Management of Medication (MOM)
4. Patient Rights and Education (PRE)
5. Hospital Infection Control (HIC)
6. Continual Quality Improvement (CQI)
7. Responsibilities of Management (ROM)
8. Facility Management and Safety (FMS)
9. Human Resource Management (HRM)
10. Information Management System (IMS)
In order to comply with these standard elements, the healthcare provider need to have a process-driven approach in all aspects of healthcare activities – from registration, admission, procedural protocols, discharge to follow-up with the healthcare provider after discharge.
As many of healthcare provider face challenges and difficulties in implementing all the Accreditation Standards, NucleusInc as a NABH Accreditation consultant provides multidisciplinary Health & Hospital Management solutions
with the help of our health management experts, supported in its initiatives and efforts by experienced and reputed experts in field, who have successfully undertaken health, hospital and other infrastructure projects ranging from small
nursing homes to large medical college hospitals, including public health. Our methodology provides a step by step and staged approach, which is practical for the HCOs. We help the applicant healthcare provider in self-assessment against NABH Accreditation standards.
Our services as NABH Accreditation consultant include the following for Hospitals, SHCO's, Dental Clinics, Eye Hospitals etc.
Capability statement:- We can provide consultancy to Hospitals, SHCO's, Dental clinics/hospitals, Ayush Hospitals, Eye Clinics for Entry level, Progressive level & full accreditation.
Gap analysis & closure: We provide consulting service for analysis & closure of gaps wherein expert NABH Accreditation consultant verifies the closed gaps.
NABH standard implementation guidance: We provide NABH Accreditation consultant service according to the needs of organizations if they want our expert guidance for the implementation of the NABH Standards for maintain the same.
NABH standard internal audits: We have completed so many NABH Accreditation consultant projects and hence have developed internal competence in providing regular internal audit services based on NABH Standards.