NABL is known as National Accreditation Board for testing & calibration laboratories. NABL Provides accreditation recognition for the technical competence of the testing, medical & calibration laboratories. NABL following ISO/IEC 17025:2005, ISO 15189:2007 Standards for accreditation.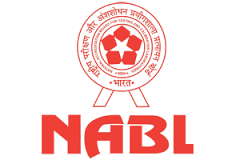 Laboratory Accreditation enhances customer confidence in accepting testing / calibration reports issued by accredited laboratories. Society also needs to know the technically competent laboratory in fields such as Medical, Forensic, Food Testing etc.
It is about assessing and determining the reliability of data that they are producing against their activities. The tool of Inter-Laboratory comparison is used to determine the proficiency of testing. All Accredited Laboratories have to successfully participate in at least one inter-laboratory comparison. Laboratory Accreditation provides formal recognition of competent laboratories, thus providing a ready means for customers to find reliable testing and calibration services in order to meet their demands.
In order to comply with accreditation standard, the laboratory needs to have a process-driven approach in all aspects of activities. As many of laboratories face challenges and difficulties in implementing all the Accreditation Standards, NucleusInc as a NABL Accreditation consultant provides multidisciplinary laboratory Management solutions with the help of our lab management experts, supported in its initiatives and efforts by experienced and reputed experts in field, who have successfully undertaken NABL accreditation Consultant projects. Our methodology provides a step by step and staged approach, which is practical for the Laboratories. We help the applicant laboratory in implementation of NABL Accreditation standards.
Our services as NABH Accreditation consultant include the following for testing, medical & calibration laboratories.
Capability statement:-We can provide consultancy to testing, medical & calibration laboratories for NABL accreditation.
Gap analysis & closure: We provide consulting service for analysis & closure of gaps wherein expert NABL Accreditation consultant verifies the closed gaps.
NABL standard implementation guidance: We provide NABL Accreditation consultant service according to the needs of organizations if they want our expert guidance for the implementation of the NABL Standards for maintain the same.
NABL standard internal audits: We have completed so many NABL Accreditation consultant projects and hence have developed internal competence in providing regular internal audit services based on NABL Standards.