Nucleus is provider of various training Courses, associated with IRCA, Exemplar Global, RAB QSA for doing approved lead auditor training and other related courses. During three years of service in India, Nucleus has provided various trainings for management systems in almost every sector of industry. Nucleus aims to provide facilities and to assist you in getting certification of different training programs.
Our solutions are built on innovative experimental methodologies with global delivery capacity. Our presenters are auditors, business improvement specialist, consultants, industry experts as well as trainers who have been exposed to a wide range companies and industries in India and overseas. They develop and deliver courses for both public & in-house training, thus bringing along first hand experience and knowledge to the delegates.
Our Mission
The nucleus mission is to prepare organizations or individuals to achieve and sustain customer-focused competitive advantage over competitors. We use extensive knowledge in business excellence practices to provide solutions to fit their individual needs. Our deep industry experience helps to build and strengthen client capabilities.
Training Facts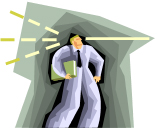 Personnel Certification is one of the means which provides assurance that certified personnel has met specified requirements by certification program. Thinking that this Certification Program is confident is being performed by generally recognized assessment process, following surveillance and reassessment of certified personnel's competency which are done periodically.
In Personnel Certification Program, applicant's general education, special education, general Professional experience, special Professional experience for Certification and other relevant reference criteria and skills are being verified both through the documents presented during application and reference sources. Applicants who meet program requirements will be invited to written and oral competency exams. To the ones who are successful in both exams and available for Certification Criteria, Personnel Certification and Identity Card will be given within the context of relevant program.
International Personnel Certification Programs, Auditor/Lead Auditor programs that have been developed by IRCA. International Auditor/Lead Auditor Certification Programs are performed within IRCA/Exemplar Global-RAB QSA. Additionally, Personnel Certification programs according to particular requirements have been improved in collaboration with universities, professional organizations, public and private companies.