Six Sigma Black Belt Training Course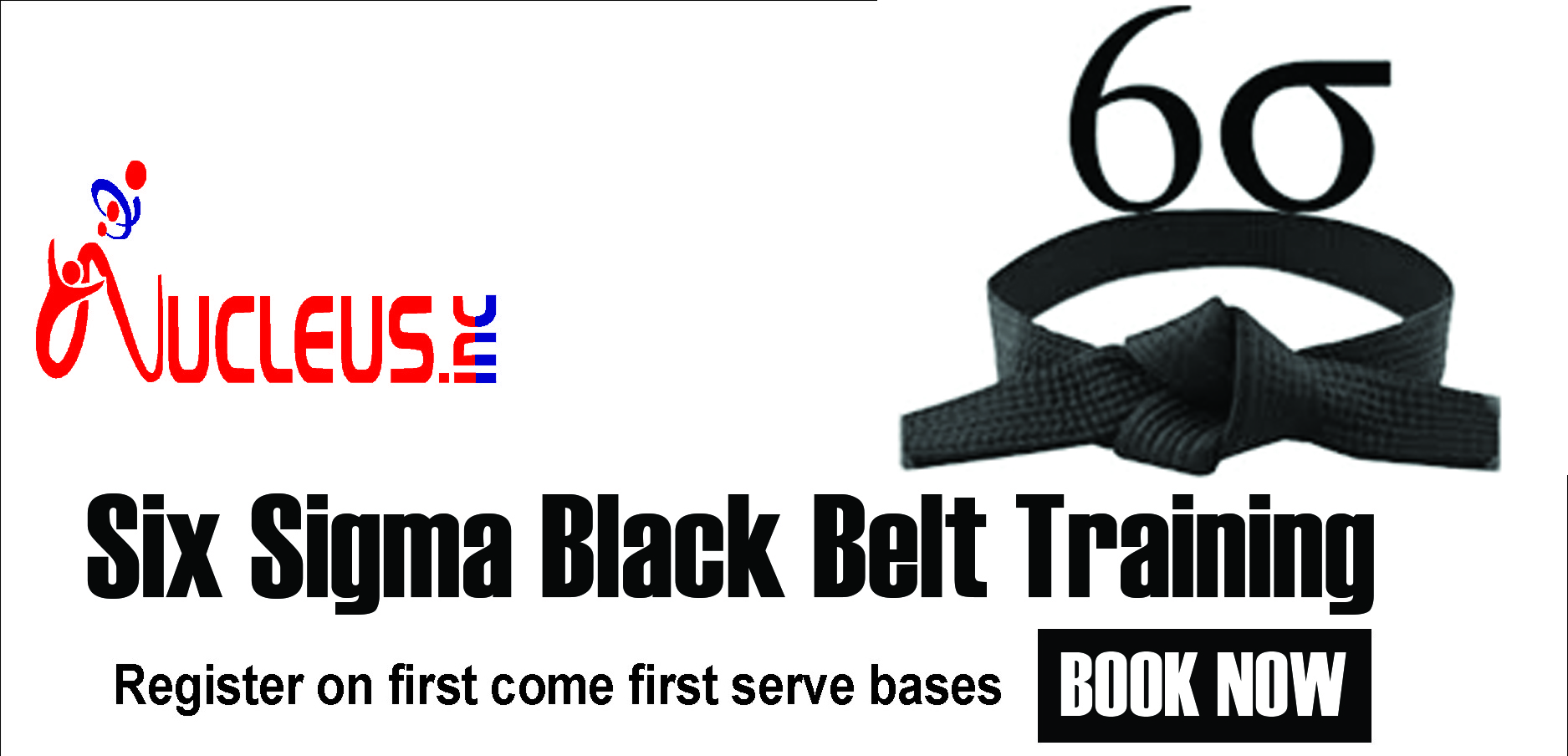 Take the lead in operational Lean Six Sigma with the ultimate qualification with Six Sigma Black Belt (Manufacturing) Training Course. Work with experts to gain leadership status and learn all there is to know about Define Measure, Analyse, Improve and Control (DMAIC) and Lean.
Get to grips with the methodologies and tools to drive business improvements by working with our qualified Black Belt tutors. Gain thorough knowledge of all supporting systems and tools, become a confident team leader and be able to quickly identify and solve problems.
Full guidance, tutorials and group exercises will bring DMAIC and Lean to life so you can apply them to an identified project within your business – and use your learning to achieve real improvements.
Who should attend?
• Those who wish to manage complex Lean Six Sigma projects • Those who wish to manage teams of Green Belts
• Those with some Lean Six Sigma improvement experience


Course Outlines
• Gain thorough understanding of Lean tools and the DMAIC method • Quickly identify areas where improvements can be made
• Be confident in leading the application of DMAIC and Lean
• Establish customer needs and measure how these are met
• Further develop skills to use analytics, mathematical models and design techniques
• Become a leader with a professional qualification.
• Trained Lean Six Sigma Black Belts are expected to be able to run individual projects themselves, and to lead larger projects using Green Belts as a resource. Candidates should have good communication skills, experience of team working to improve processes or solve problems, good IT skills and ideally some basic statistical knowledge. This programme is designed to ensure that Black Belts are provided with a good understanding of, and the ability to apply the most widely used tools and techniques. All candidates are required to bring a laptop computer to the course, equipped with the software listed below.
• Candidates are strongly advised to bring with them a well-defined project to work on as they go through the training. This can then be used as one of their certification projects.
How will I benefit?
• Aligned with ISO 13053 Quantitive methods in process improvement - Six Sigma standard. • Apply Lean Six Sigma Black Belt projects to drive performance • Understand how to get the most from Lean and DMAIC methods • Benefit from internal expertise and encourage professional development • Secure cost and time savings across business operations • Boost customer confidence and satisfaction.