Six Sigma Green Belt Training Course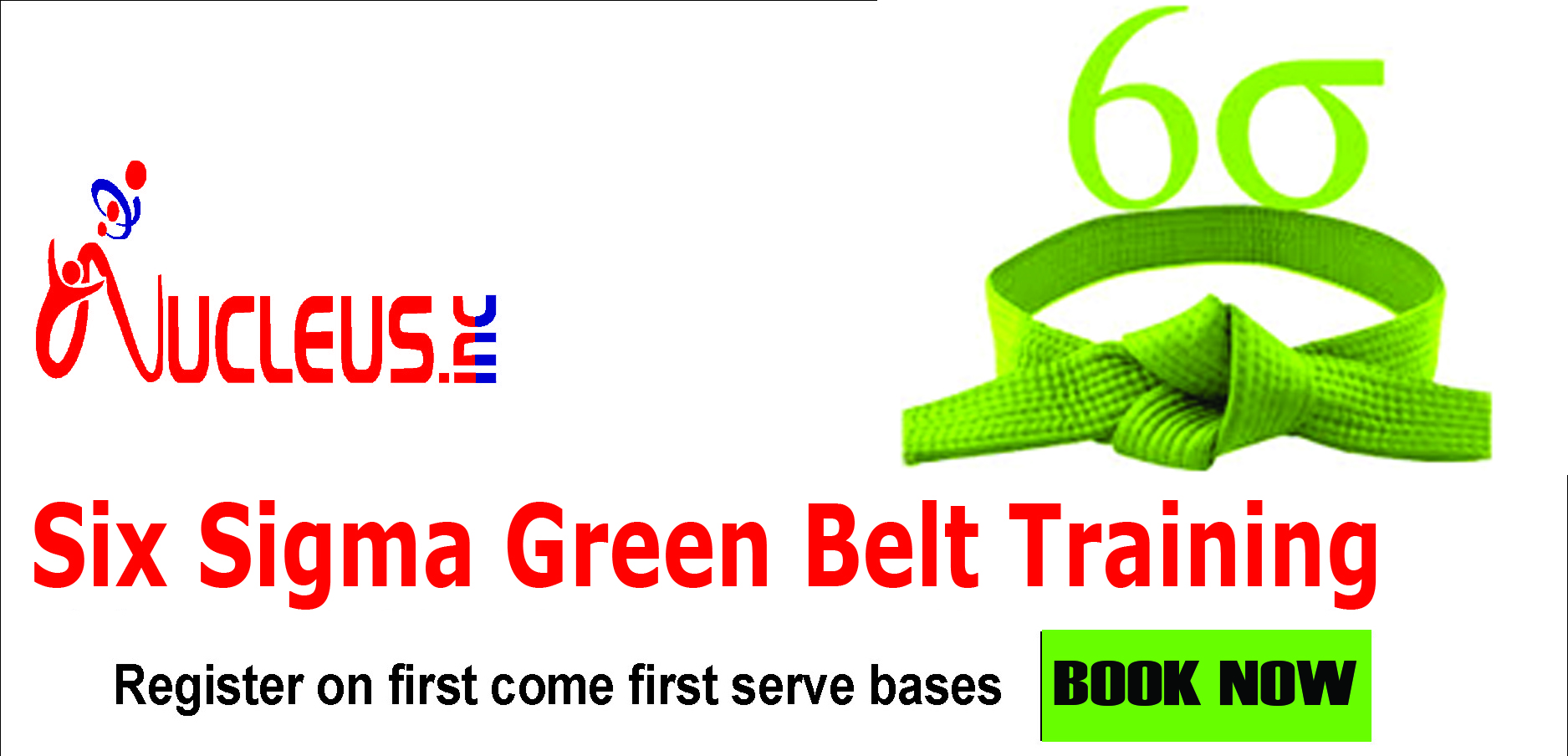 Six Sigma Green Belt (certificate) participants receive an introduction to the tools and methods that are necessary to successfully participate in Problem Solving and DMAIC improvement projects in a manufacturing or transactional environment. These tools will be introduced by a mix of up-front teaching, and group exercises to ensure learning and knowledge retention. Training material is supplied in hard copy format for delegate use.
This Four - day programme is delivered in only one module. A certificate of Green Belt (certificate) will be awarded upon successful completion of the course.
Who should attend?
• Managers, supervisors, and employees and who want to apply quality control process, efficiency, and methodologies learned in class to a project within their own business. • Quality system managers
• Operations manager
• Production and materials managers
• HR managers
• Finance and commercial managers
• Management consultants
• High potential employees


Course Outlines
• History of Six Sigma • Problem solving
• Basic statistics and displays of data
• Process mapping and measurement techniques
• Six sigma tools
• DMAIC process improvement roadmap
• How to establish customer requirements
• How to measure and quantify process performance
• Statistical and other analytical methods for identifying and understanding sources of variation
How will I benefit?
• Aligned with ISO 13053 Quantitive methods in process improvement - Six Sigma standard. • Apply Lean Six Sigma Green Belt projects to improve operations • Understand how to best apply and profit from Lean DMAIC methods • Benefit from the supervision of one of our Master Black Belts • Secure cost and time savings across business operations • Boost professional development along with employee and customer satisfaction.